Don't miss this INCREDIBLE sale - Buy 3 Get 3 @ 50% Off Ending in: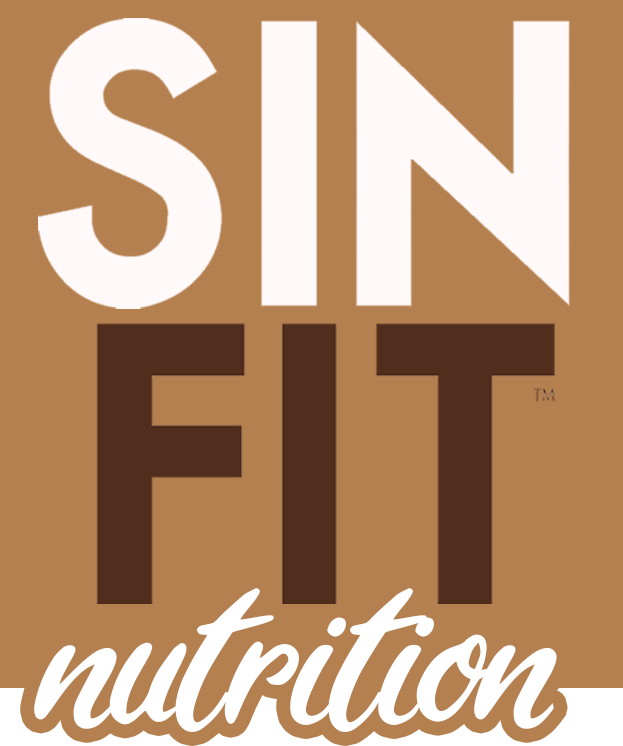 SinFit Ultra Premium Whey Protein
25g of Instantized Whey Protein for superior mixability

Prebiotic Fiber and 1B CFU shelf stable Probiotics for digestibility and gut health without additional supplementation

Non-Soy with only 1 - 2g of sugar
100% Retail Satisfaction Guarantee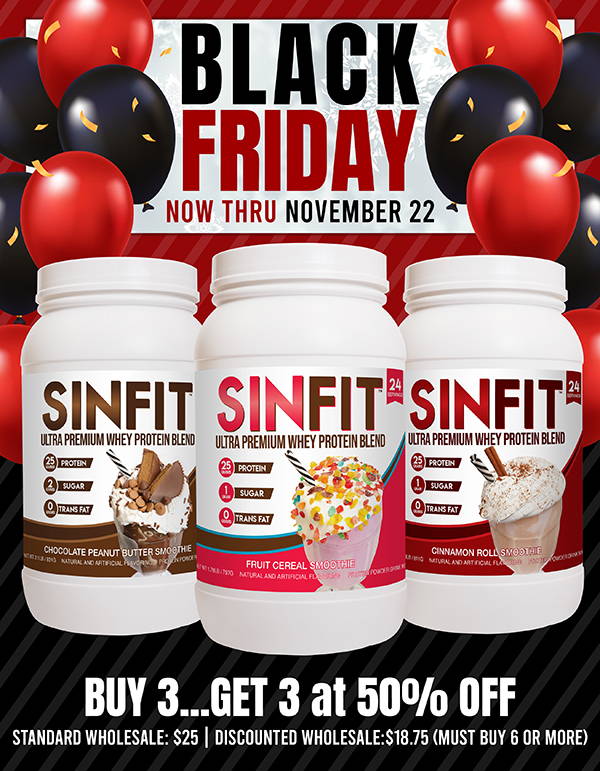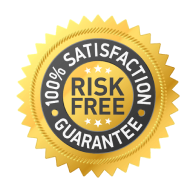 Obviously, results can vary and we want your customers to be 100% satisfied. That's why we offer a 60-day SinFit Guarantee. If they're not happy, they can send it back for a full refund on their first bottle. It's as simple as that! We value customer satisfaction above anything else.
Real reviews from real people!
..."I just tried the cinnamon roll protein shake and it reminds me of eating cinnamon toast crunch! It's so delicious"...
By far the best tasting protein on the market right now! Not only does it taste great, it dissolves with a few shakes and doesn't create lumps in my shaker!
Super tasty without that hard protein after taste!
Frequently Asked Questions

Q: What makes it Ultra Premium?
Our protein smoothies come packed with high quality ingredients like MCT Oil to help with recovery and absorption, probiotic enzymes like Bacillus Coagulans to help with digestion and Pink Himalayan Sea Salt to help with muscle cramps and soreness. On top of that the taste is absolutely insane!
Q: What is the Protein Source?

A blend of instantized whey protein, whey protein isolate, and instantized whey protein concentrate.
We added healthy and essential fats like palm kernel and coconut oil to help give our product a thicker and frothier mouth feel and taste, similar to a fresh smoothie.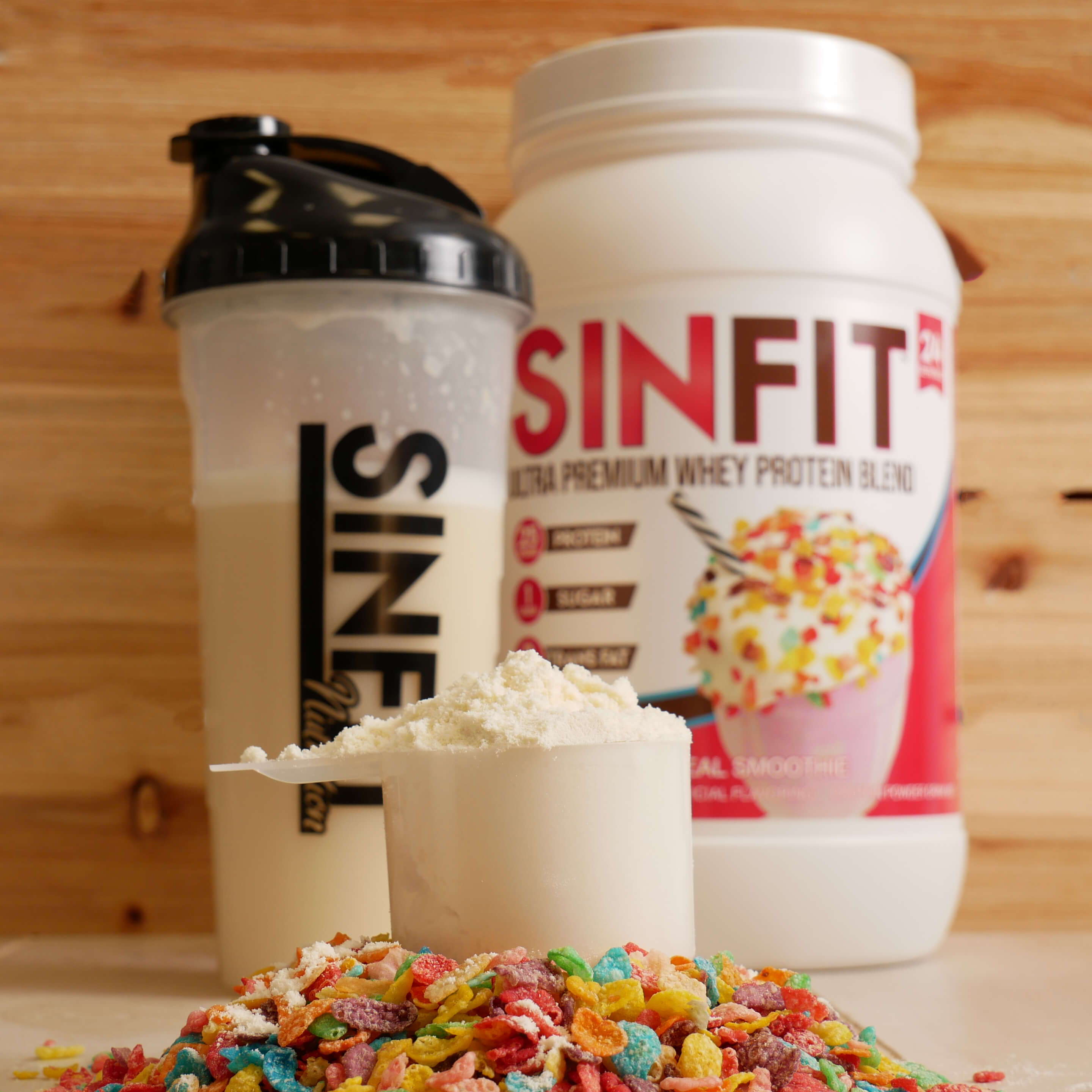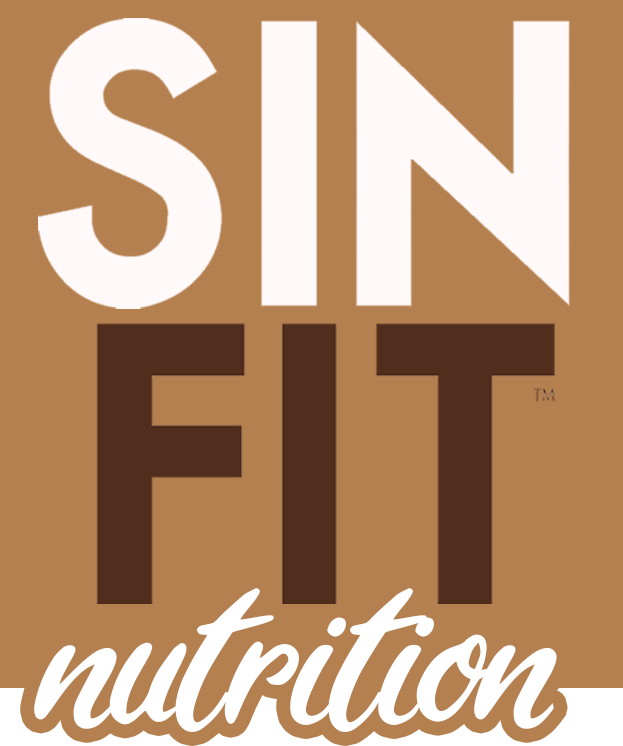 275 Commerce St, Suite 100, Southlake TX 76092
Support@SinFitNutrition.com